Post by elexpatriado on Mar 29, 2017 20:01:49 GMT -5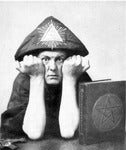 And before I had a Visa, when I first came here, I even wired money, bought a house, made payments, got health insurance (Prepagada-not EPS, that is a different thing) and opened a bank account wih just a passport (well maybe not the bank, but I kept my bank account and used the ATM even after the bank card expired).
Sure maybe the law supposedly says something about 30 days, but I remeber once, like I said, they had to be for over 6 weeks producing cedulas at Medellin. I think it has to do with DAS converting to Migraciones and confusion at the time.
As far as driving, you can use an international or US drivers license. A lot of my freinds do. Personally, I dont drive, but have done everything else.
The Migraciones guy in the office in Manizales made me fill in the stupid online form. He said it was a "new procedure" --I have never seen it before- this is the 4th time I hade my visa registered. And he never used any of the information online. Just asked me the questions over again.
Sorry, you need to get an updated cedula anytime you get a new visa. This is required for any foreigner with a visa of more then 3 months per Article 33 of Decreto 0834 of 2013. See:
www.cancilleria.gov.co/sites/default/files/tramites_servicios/visas/archivos/decreto_834_del_24_de_abril_de_20131.pdf
"Los estranjeros mayores y menores de edad titulares de visas con vigencia superior a tres meses, deberán tramitar ante le Unidad Administrativa Especial Migración Colombia la Cédula Extranjería de efectuar el registro de extranjeros"
Yes true, you have to get the visa registered after 10 days, and then theoretically pick up your cedula (if it is ready). My point is , the way I live (and I think it is the same for you, because you dont own a car or drive) you can theoretically throw it away and just use your passport afterwards.
Anyway, if I ever lose my cedula, during the period I have a TP-7 visa, there is no way I am gonna lose sleep over it.
Or maybe I will just rip the name tag off of my mattress so I have something bigger to worry about, then I will forget about the Cedula..LOL